I was lucky enough to visit Sweden at the end of May with a couple of friends for three nights wild boar hunting, the hunting consisted of sitting in high seats during the night overlooking feeding sites approximately fifty meters away.
On the first night I had two boar come into my post but they were very wary and left after only a few seconds and didn't give me a chance to make a shot. One of my friends Eilert was on his first wild boar hunt and took his first boar on the first night, so this was a great start to the trip. On the second and third night there were no boar to be seen but I could hear them moving around and squealing in the forest, my friend Eilert also managed to add a second on the second night so his trip was getting better and better. On the third and final night my other friend Jon Anders took a boar and that left me being the only one not to pull the trigger, nevertheless it was a great trip and I look forward to going back again next year.
All of the boar taken were yearling pigs so perfect for eating, one has already been consumed! :)
Eilert with his first boar! :)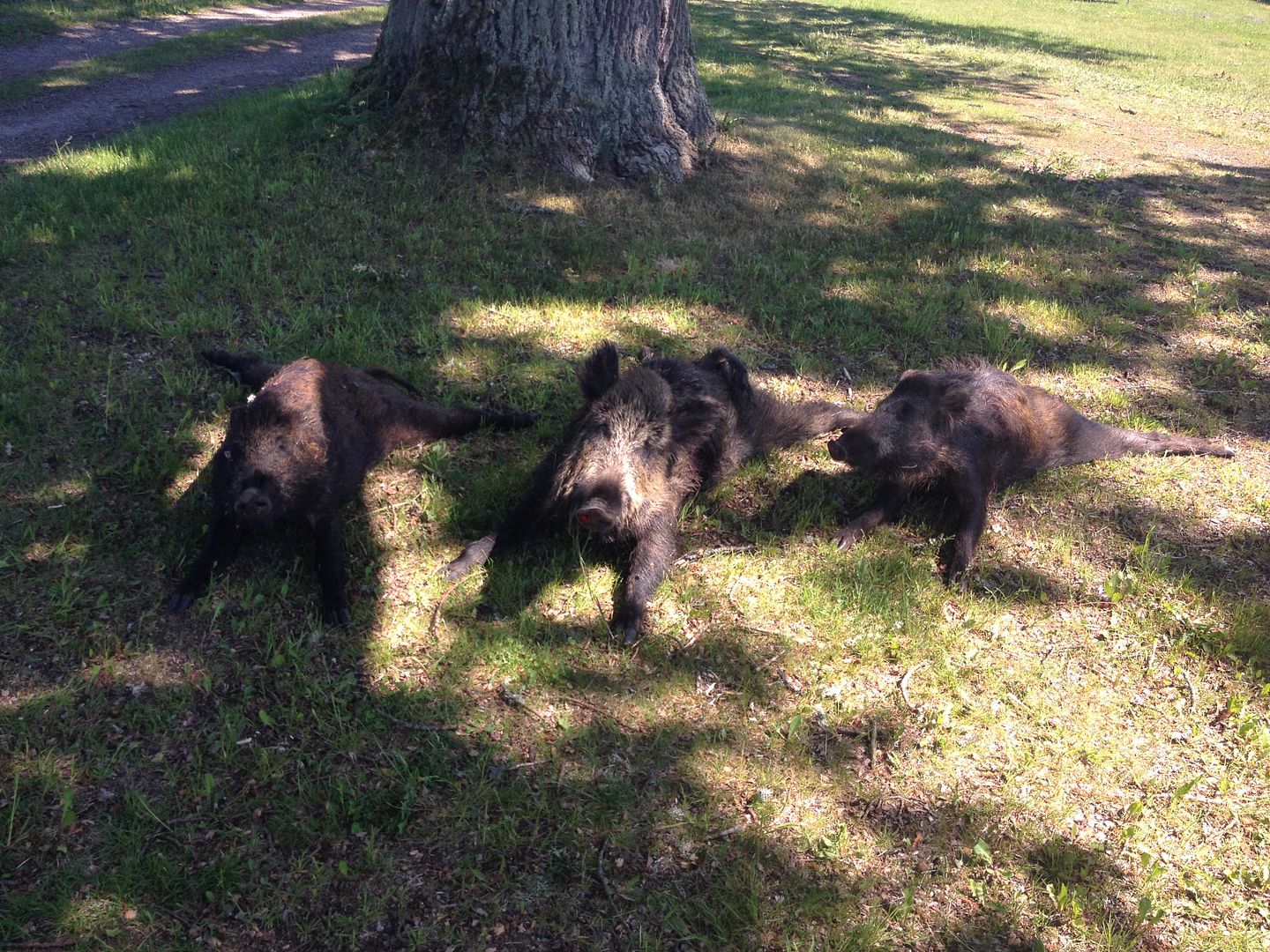 The result of a weekends hunting!
A typical feeding site.
And here is the result when we got back home to Norway! :)
BBQ Wild Boar Ribs & Back Straps.....