The roe buck season opened on the 10th August in Norway and I have been out in the terrain morning and night in the hope of getting a buck, unfortunately to no avail. After a long day at work on Wednesday 14th August I decided I needed to unwind, so got home, changed into my camo, grabbed my Summit Viper climbing tree stand and jumped into my car for the short 15 minute drive to my terrain. I arrived at the terrain at about 18:00 hours and was up the tree in position by about 18:30 hours. After about an hour and a half I suddenly noticed a red/brown lump which wasn't there a few seconds ago, up with the rifle scope and I could see immediately it was a buck, I quickly turned my video camera on and tried to get a little bit footage. The buck was walking towards me so there was no chance of a shot and then it quickly disappeared behind some trees to the left and out of sight. I repositioned the camera in the next clearing to the left and waited for it to appear, I got my rifle ready and the seconds ticked by so slowly as I waiting for it to step out, still no sign I started to think I had missed my opportunity, then I noticed it had reappeared in the original opening, I quickly swung the camera around and waiting for a shootable position.
The buck was about 60-70 meters away and I had to wait for what felt like an eternity for it to stand broadside in a clearing, eventually it stopped clear of all obstacles and I placed the cross hairs tight behind the shoulder and gently squeezed the trigger, the buck jumped to the shot and ran towards me, I could see instantly it was fatally injured, but I quickly reloaded just in case a second shot was needed. The buck fell in the bushed about 15 meters to the right of my tree stand and passed. I gathered my equipment, sent a few text messages to friends and family and slowly made my way down the tree to collect my buck.
Here's some video and a few pic's.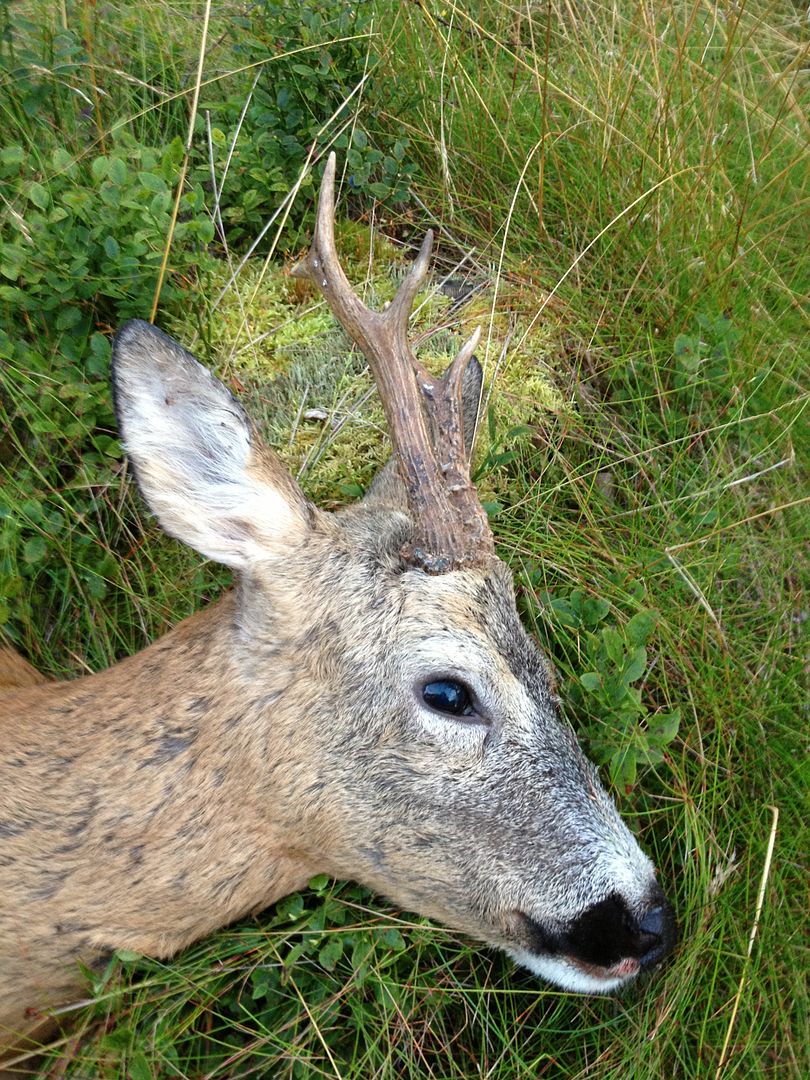 And here's my dachshund puppy Geordie experiencing his first roe deer, he wasn't scared one bit and went straight in and had a bit chew and rag on one of the legs =)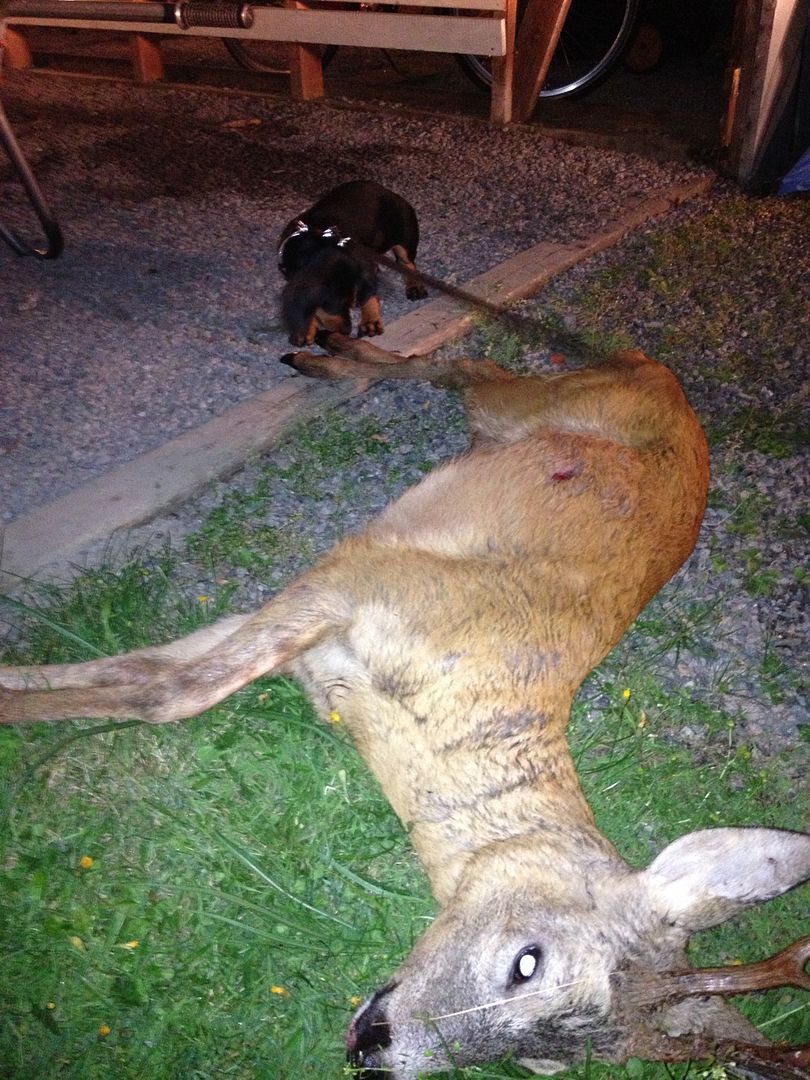 Thanks for reading!