Took advantage of the recent good weather a couple of weeks ago and had a trip out into the forest to put out some salt stones and also set up the game cameras to see if we had many animals in the area prior to the roe buck hunt. We hadn't been in the terrain 10 minutes when we came across buck scrapes and when we looked closer into one we could see there was a tick lying right in the middle full to the brim of blood so clearly this was a very fresh scrape and the tick had fallen off after gorging itself.
Here's a pic of the roe buck scrape, if you look closely you can see the tick lying in the middle.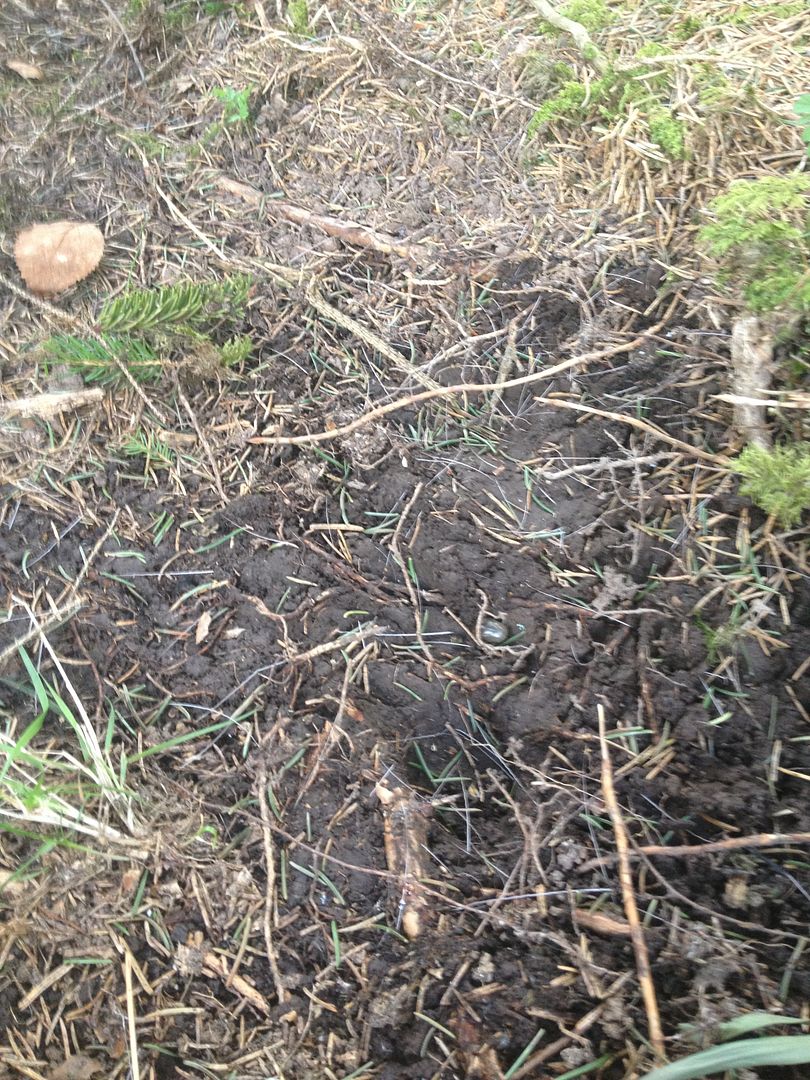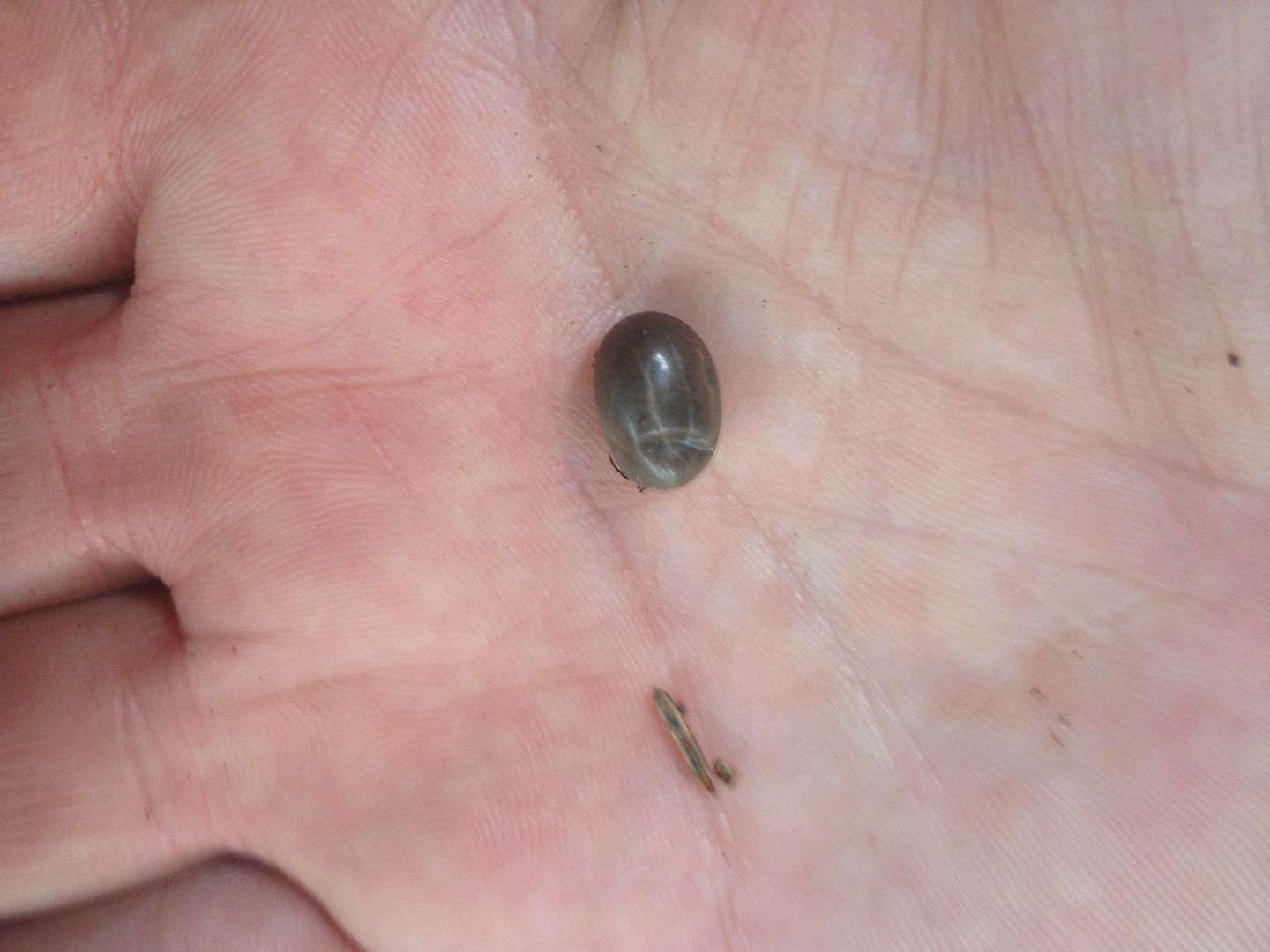 We set out a couple of salt stones in quiet areas close to water but a away from footpaths so as not to frequently have the animals disturbed by hikers, cyclists and dog walkers etc.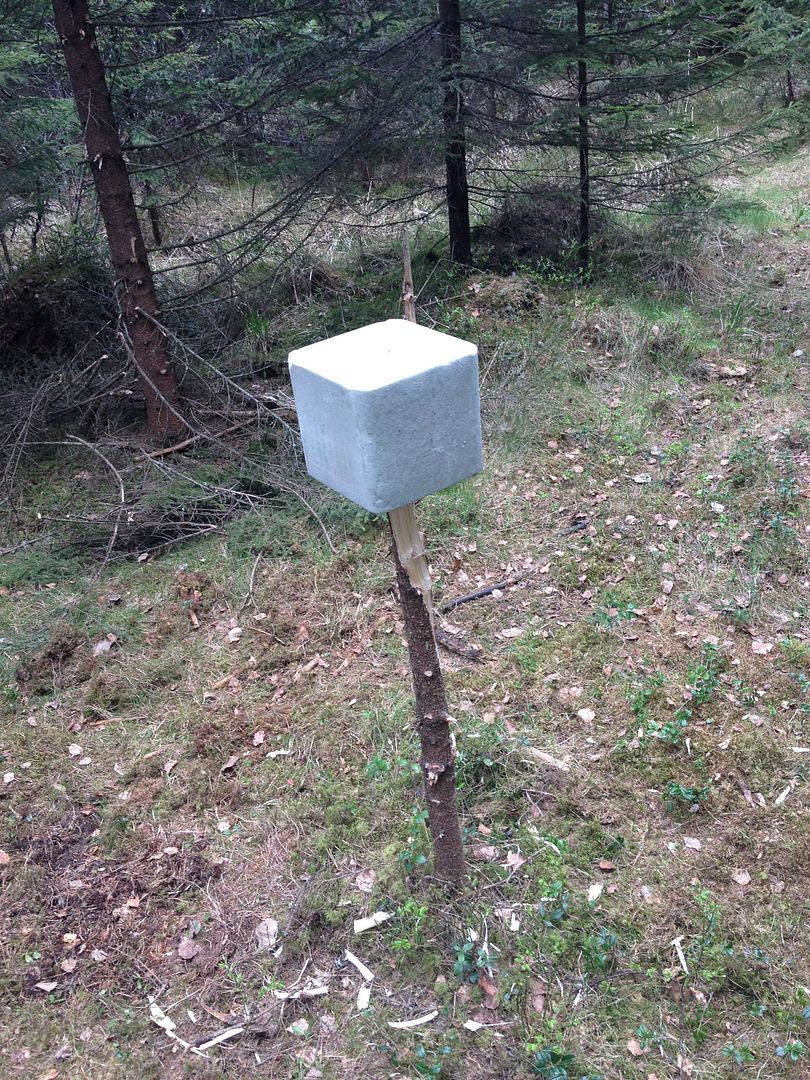 We checked the game camera situated by one of the salt stones this week and we were very happy to see we had some action, over 200 photo's of this young bull moose, think we may have to increase the time between photos to prevent hundreds being taken in a few minutes.
Hopefully we'll get some pictures of roe bucks before the start of the buck season on the 10th August... I'm already counting down the days! :-)