I was out scouting my terrain on Saturday with a friend and checking our game cameras when we found a shed antler from a bull moose. I decided to take it home and see if I could find any pictures of the moose on our game camera's which it may have belonged to.
I think I have found a pretty good match, the little spike between the fork is an interesting little feature and makes it unique to any of the others bull moose I have seen in the area.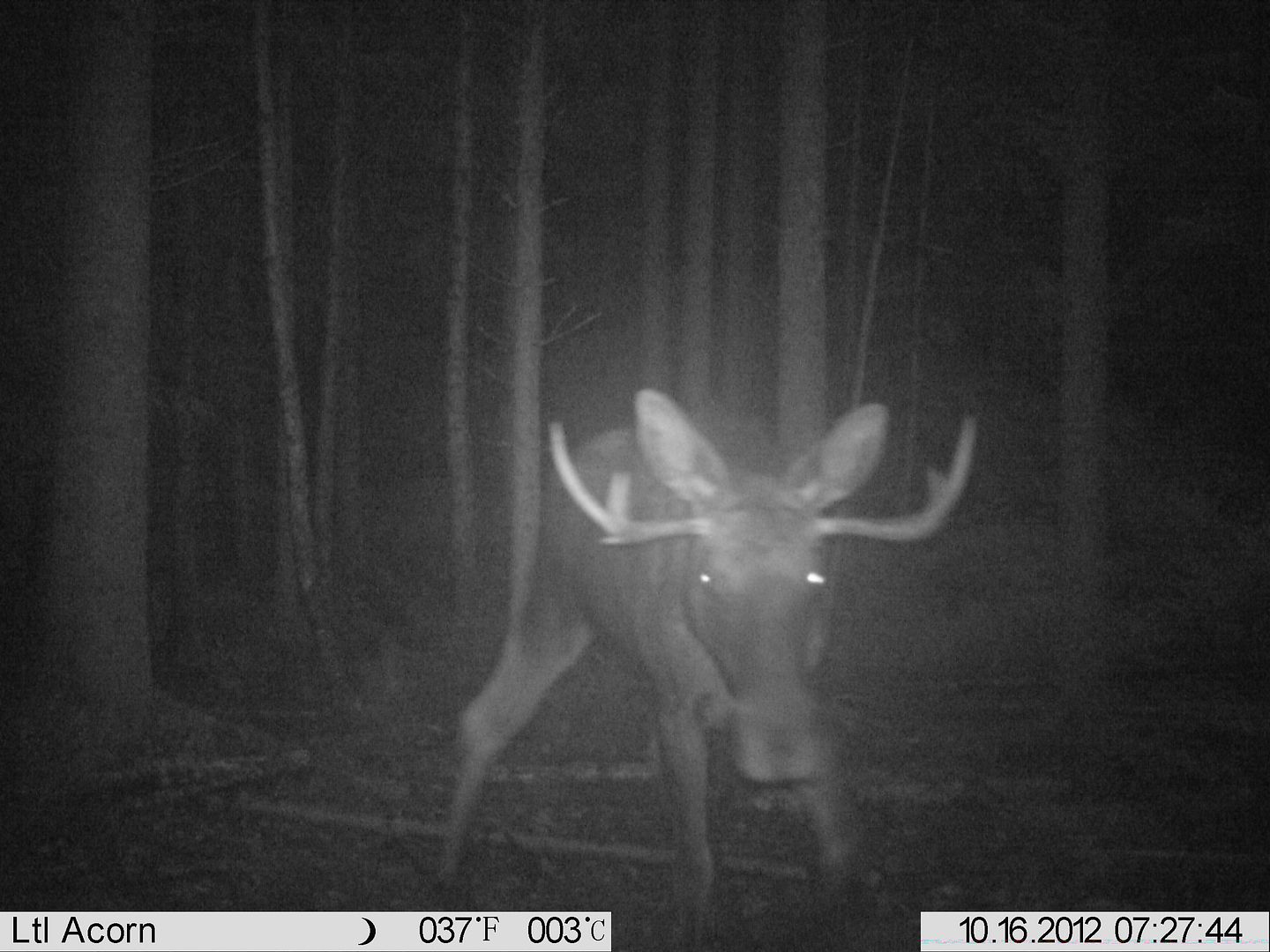 Hopefully we'll bump into him again during the moose hunt in October, this time he should be a 6 Pointer at least!