I have been using the Eka SwingBlade for three years now and I can honestly say it is one of the best buys I have ever made. The knife incorporates a gut-hook and you can simply switch between the knife blade and the gut-hook with the press of a button. The addition of the gut-hook prevents you taking an extra tool into the field and although you can use a knife to cut open the animal when field dressing/ gralloching, the gut-hook blade with a blunt tip reduces greatly the risk of puncturing the stomach and causing the contents to spill out. The gut-hook is also great when skinning, a small incision allows you to enter the tip of the hook under the skin and then slide it down under the skin making long effortless cuts and due to the blade cutting from the skin out, you are not slicing hairs and covering the exposed meat with hair.
I have now skinned dozens of animals with the Eka SwingBlade and it's always the first knife I reach for. The handle is very comfortable in the hand and the rubberised grip doesn't slip when wet or covered in blood, the moulded index finger groove on the handle also helps to hold the knife in the hand away from the blade.
The Blade is made of Sandvik 12C27 steel which holds a good edge for a long time, I also found it easy to re-sharpen.
The knife retails in Norway for approx. 350 NOK (£40 or $60) and come in a variety of colours.
Eka SwingBlade
:
Blade length: 100 / 80 mm
Total length: 215 mm
Blade thickness: 2.9 mm
Handle: PROFLEX™
Total weight: 134 gram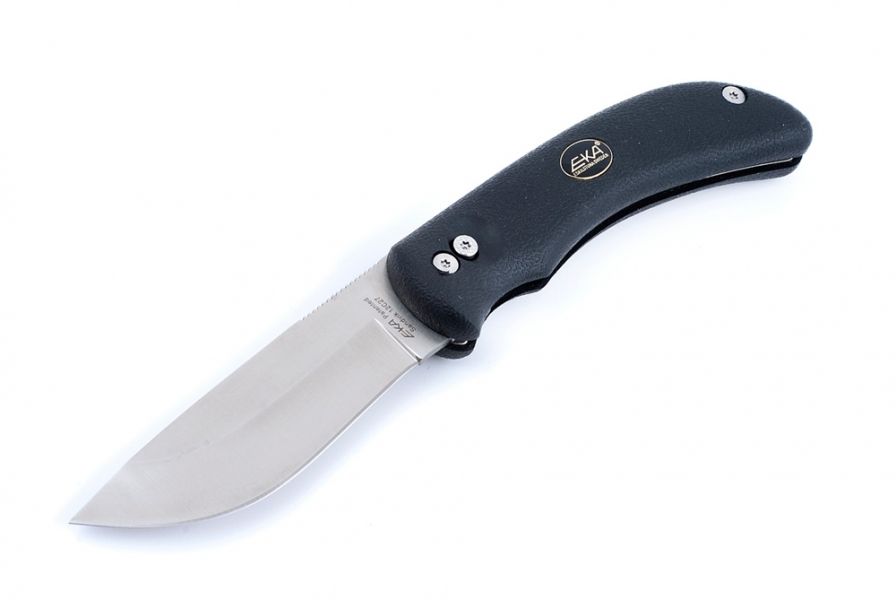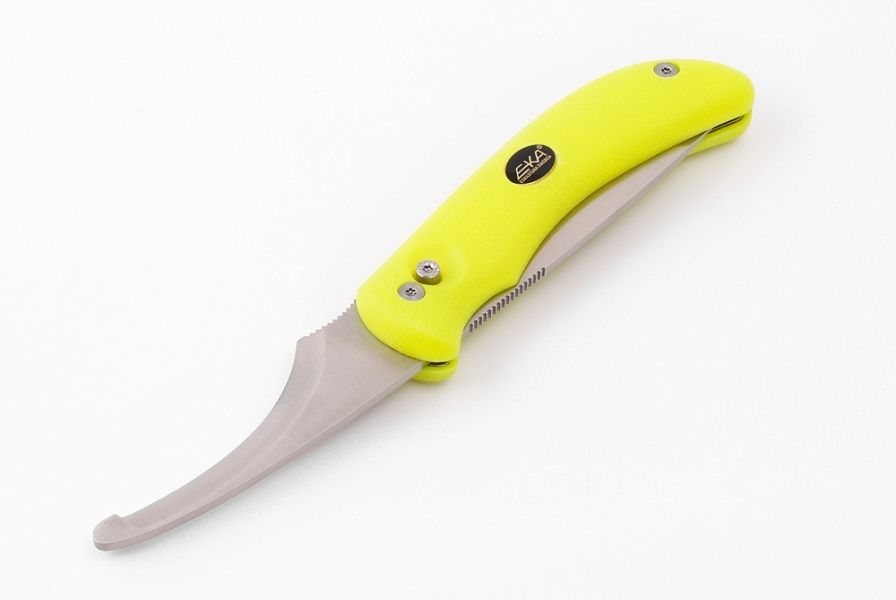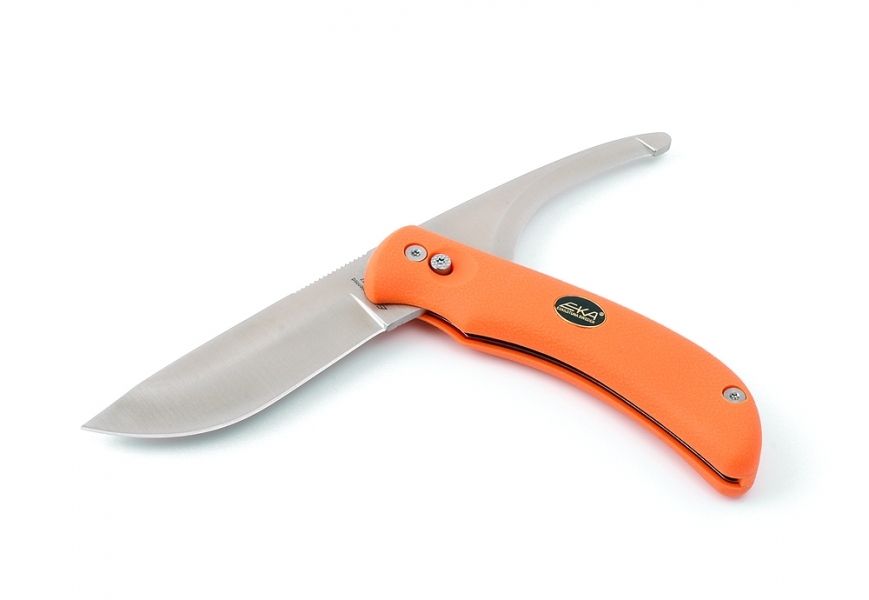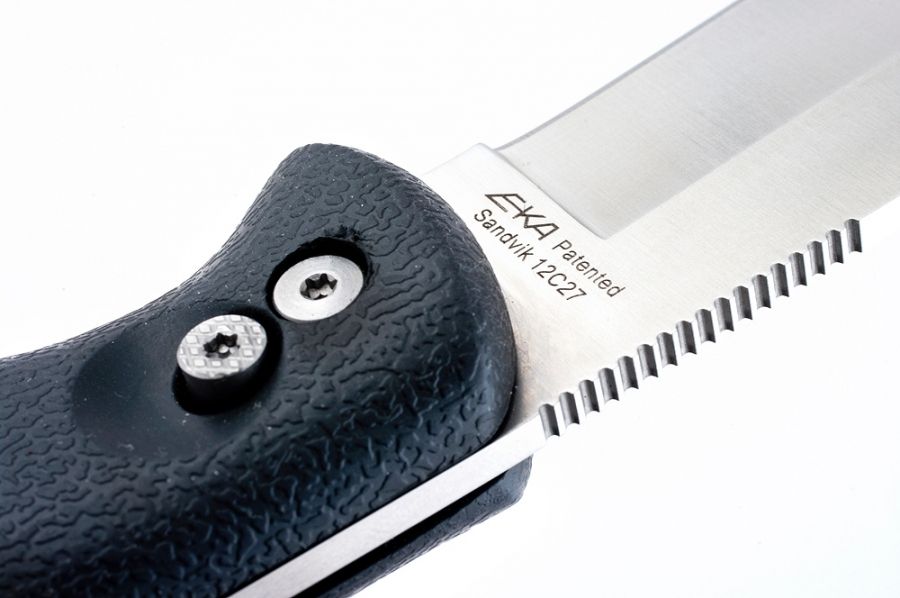 Images from Eka website:
http://www.eka-knivar.se/en