I have just returned from a weekend hunting capercaillie and black grouse out in the Swedish wilderness. This type of hunting is referred to in Norwegian as 'Toppjakt' directly translated this means top hunting and it is usually carried out using mountain ski's, a wider version of cross-country ski's which prevent you sinking too deeply into the deep snow. You dress yourself in white snow camouflage and venture out on ski's with a rifle on your back, gradually working your way through the forests and open areas, frequently scanning the trees for any birds as often the black grouse and capercaillie will sit high up on the branches feeding and are very easy to identify on the snow covered trees. Once you have located the birds at distance, it's time to ski closer as quietly as possible into an acceptable shooting range and using FMJ ( Full Metal Jacket) ammunition shoot them from the tree tops. Due to the risks involved with this type of hunting, it is only permitted in extremely remote areas.
Having driven for several hours, we were just a few hundred meters from our accommodation when a young cow moose ran out in front of our vehicle, I quickly grabbed my iPhone and managed a couple of photo's but the quality is not great due to the movement of the moose and the vehicle.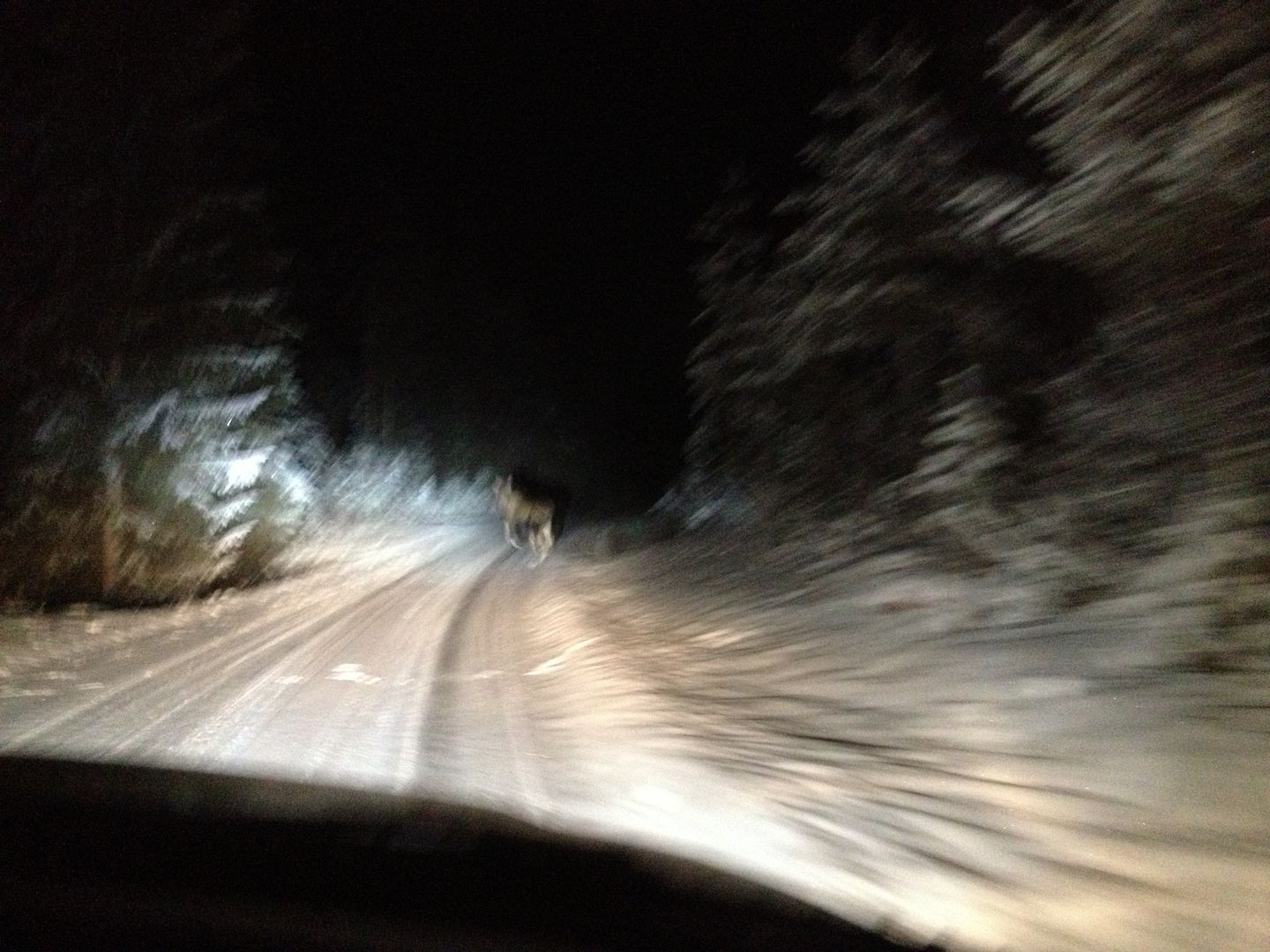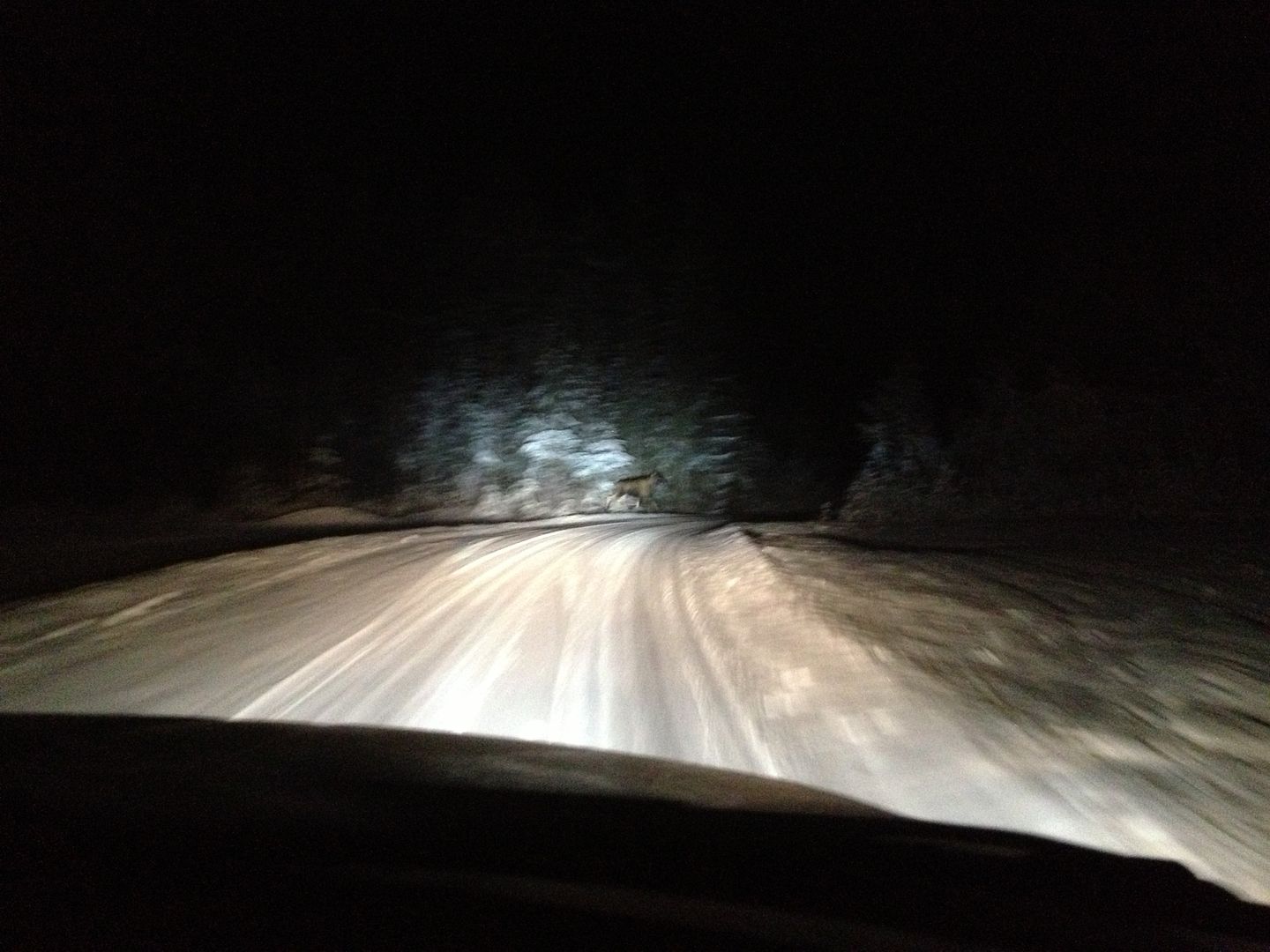 A few hundred meters later when we arrived at our accommodation we were greeted with extremely cold temperatures of -25 degrees celsius, luckily for us the next few days were forecast to be a lot more comfortable at -10 degrees celsius.
The outside temperature upon arrival at our accommodation!
The first morning after a hearty breakfast of bacon, eggs and beans we packed our gear into the car and drove to the hunting terrain which was 20 minutes away, on the way there we carefully scanned the tree tops from the car in the hope that we might see a bird or two, but unfortunately all we saw was a squirrel. Having arrived at the hunting terrain, we unpacked the car and got kitted up with the snow camouflage, ski's, rifle and provisions to see us through the trip. The weather was approximately -10 degrees celsius with a light wind, excited we headed off into the wilderness.
Jon Anders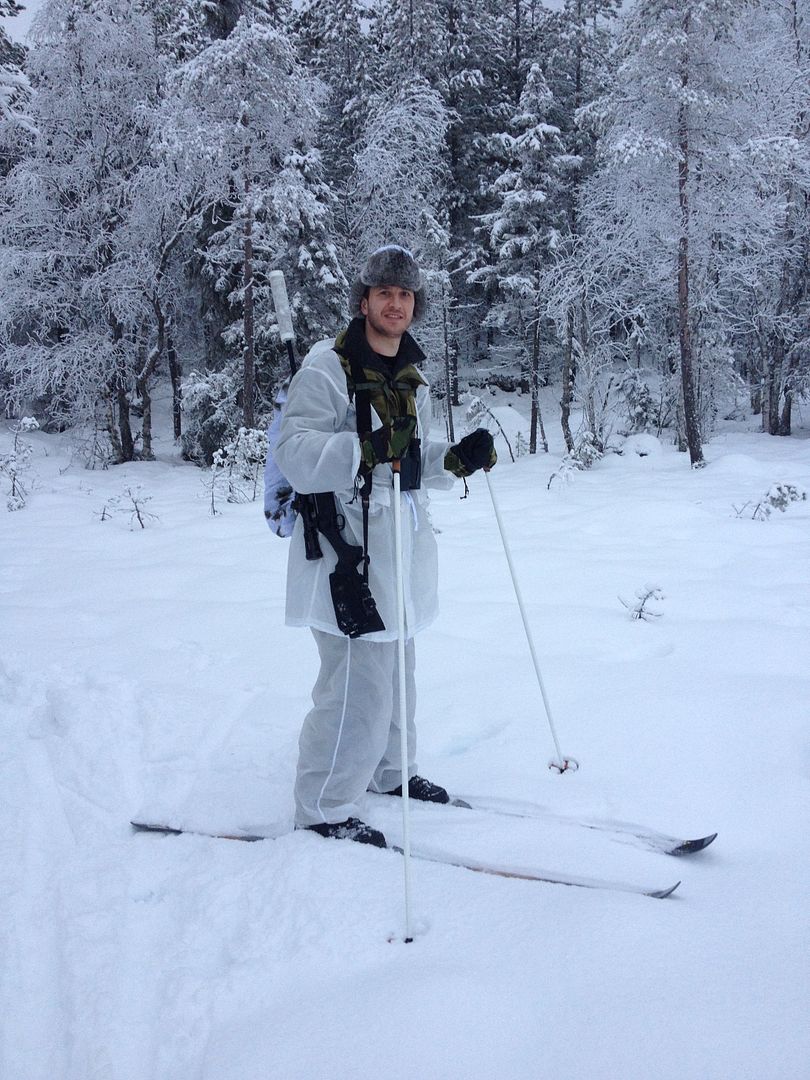 Yours truly =)
We skied off into the terrain constantly glassing the tree tops for the distinctive black birds on their branches, the deeper we ventured the more beautiful it became and to be honest the whole idea of shooting a bird was forgotten as I was just having a great time being out there in the middle of nowhere enjoying the scenery. We skied through thick forest, across huge marsh areas, across frozen lakes and up the hills into hidden plateaus and marsh areas miles away from the nearest house.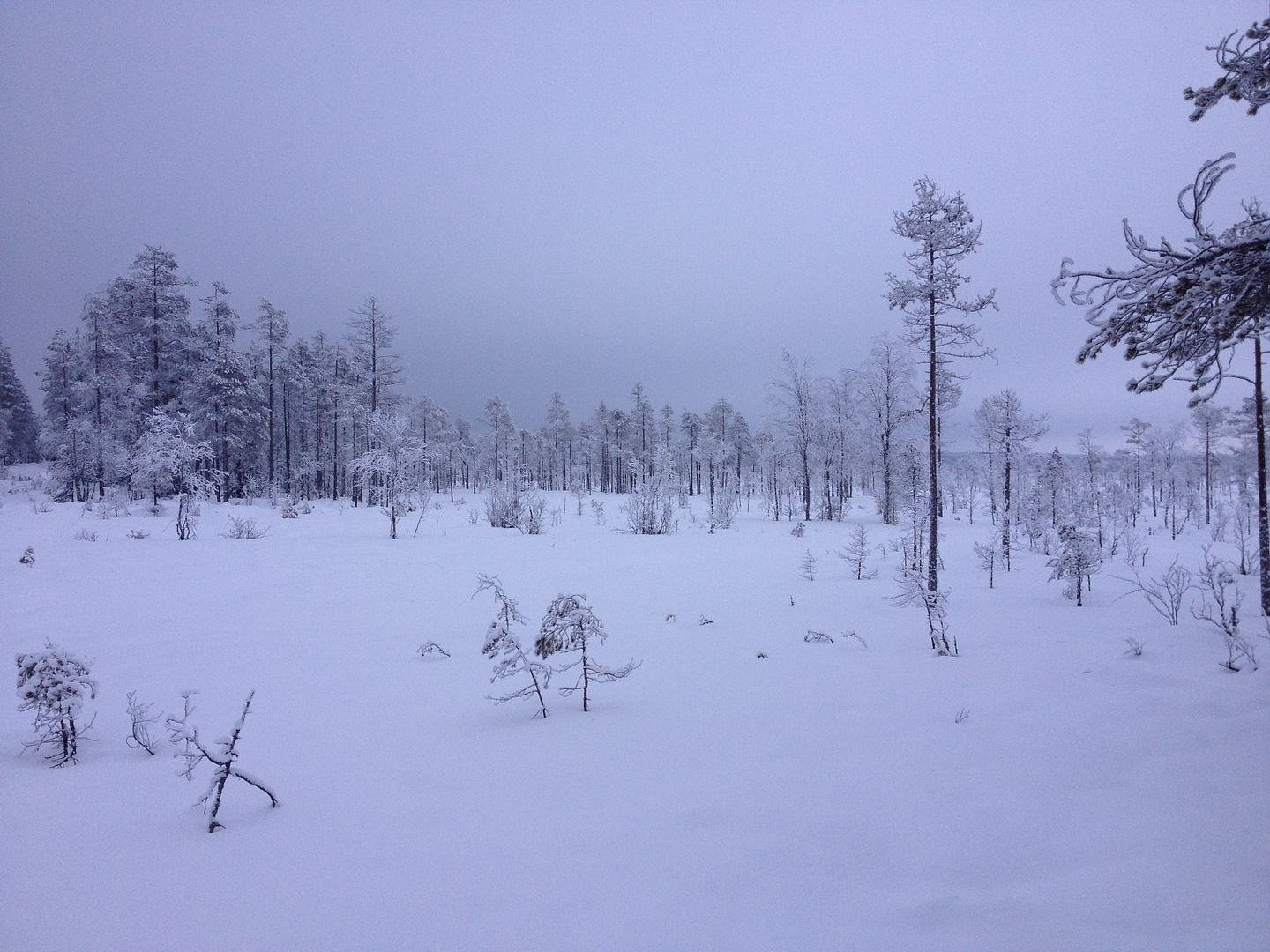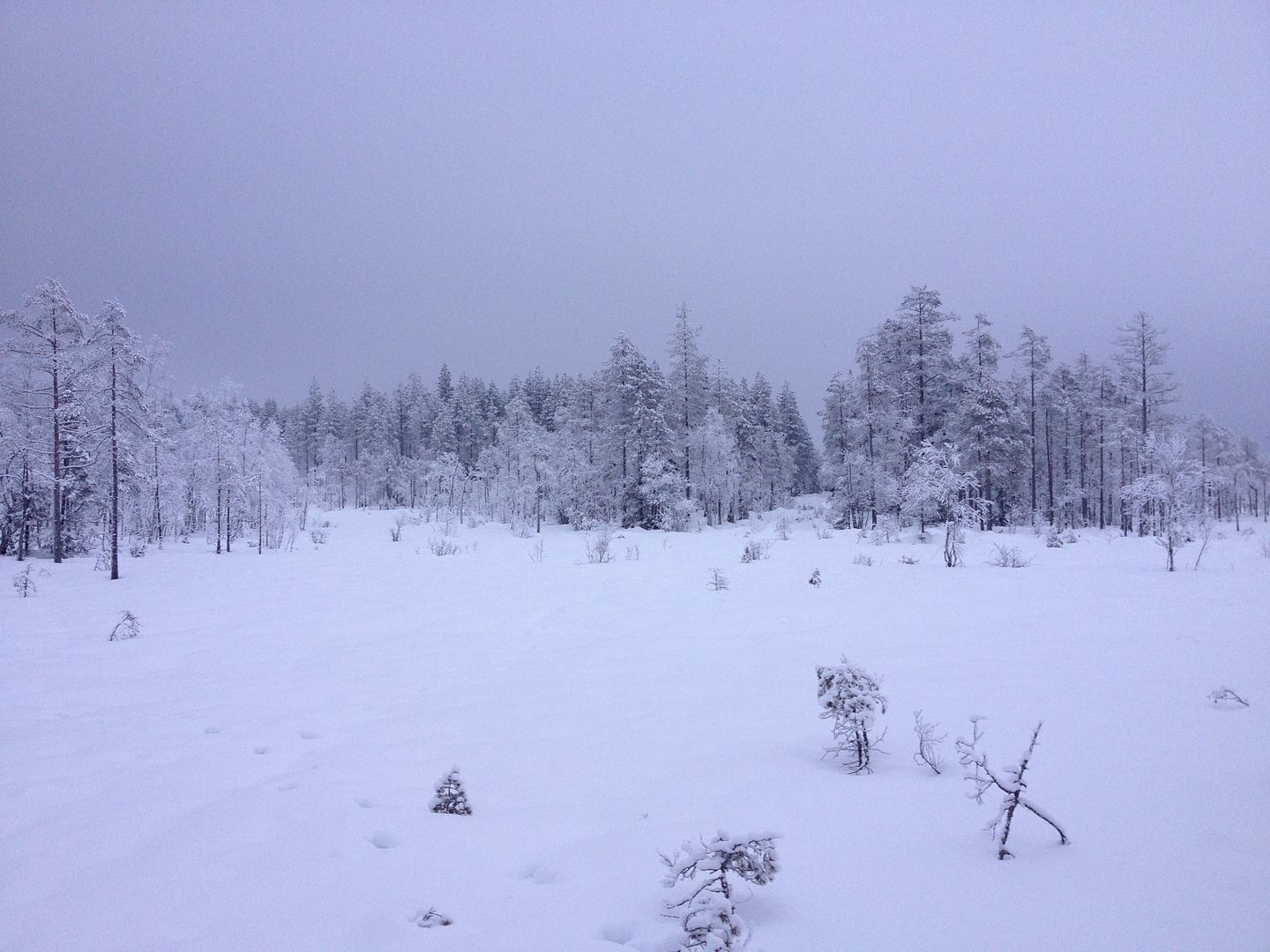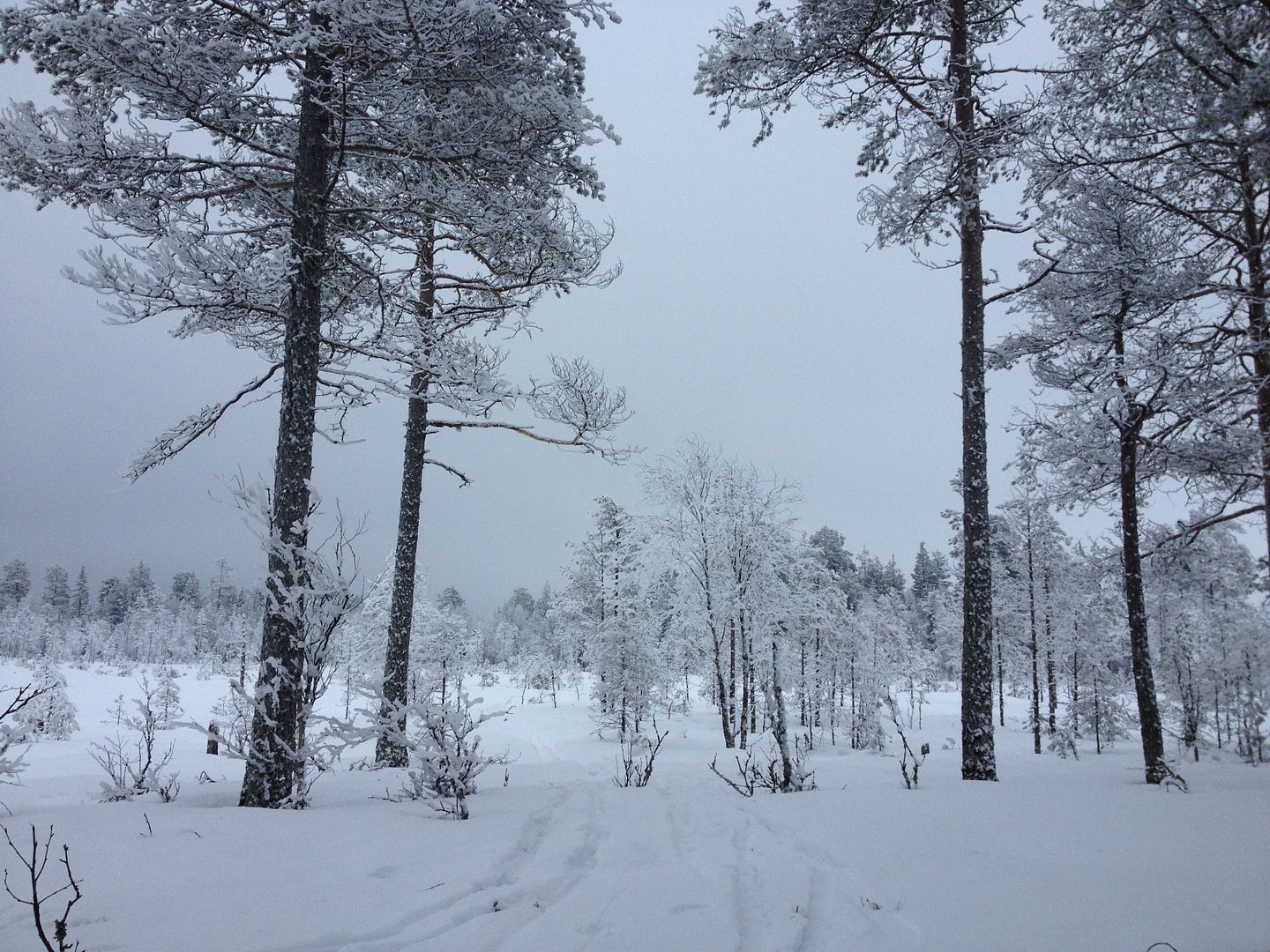 After searching for a couple of hours I caught sight of a capercaillie but it had already seen us and flew off before we even had a chance to do anything, undeterred we skied on. A couple of hours later we decided to stop for a coffee and some lunch over looking a nice open marsh area, lunch finished we decided to have a go at fox calling as we had seen lots of sign in the area, but unfortunately after thirty minutes of calling we had no response, so packed up and continued on our way. Several unsuccessful hours later it was time to loop round and head back to the car.
Jon Anders fox calling
Unfortunately we were met with windy conditions on the second day and didn't see any birds, the windy conditions probably keeping them on the ground tucked up in the snow feeding. Having packed up our all equipment we drove back towards the accommodation only to see a black grouse sitting in the tree top right by the side of the road, we quickly stopped the car and I got a couple of photo's.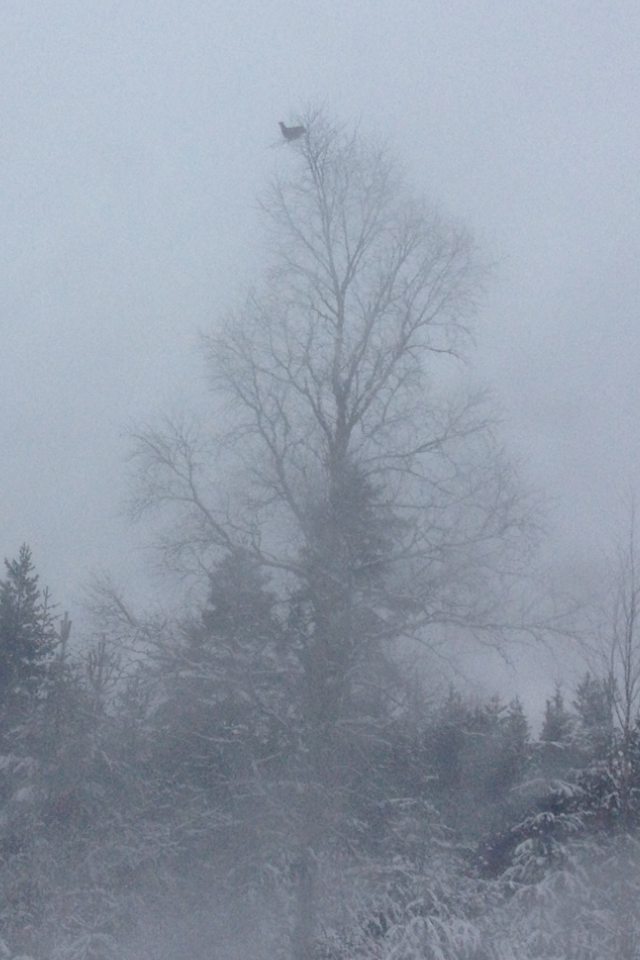 A nice photo finish and a great weekend in Sweden, I look forward to trying it again next year.