I decided to brave the -10 temperature on Saturday and headed out with a couple of friends to hunt roe deer with a dog and try out my new Contour ROAM action camera. In Norway we use small dogs with short legs so as not to stress the animals as they can't run very fast and simply bumble along a few hundred meters behind them barking. We started the hunt in one area but after a short search in the area the dog moved off into a completely different part of our terrain, so we gathered up our gear and re-located.
As I crept into my new post I could hear the dog barking just a couple of hundred meters away so I was extra quiet approaching the post so as not to scare any animals in the area. As soon as my head cleared the rise I saw a roe deer standing under the electric cables silhouetted nicely against the snow, on with my Contour ROAM camera and up with the scope, I couldn't make out if it was a kid or a doe, so I crept in closer to be sure as we have an agreement not to shoot the does. At about 75 meters I could see that this was a button buck, so I got my combination rifle/shotgun ready and put the cross hairs tight behind the front legs and took the shot. The 7x57R rifle rang out and I heard the pop as the bullet hit home, the roe deer shuddered to the shot, turned and walked away, I was confident that this was a good shot, so I gave it five minutes before making my way over. When I arrived at the shot site, I could see a good amount of blood on the snow and was happy that the shot was good, I then turned to my right and there I found the roe deer just 3-4 meters from where it was shot lying by a small pine tree. I gralloched the kid and upon inspection could see that the bullet had gone straight through the heart.
The buck kid had been separated from the doe and was looking back over its shoulder towards the barking dog which was chasing after the doe, if you listen carefully in the video you can hear the dog in the background.
Emil, a wire-haired dachshund at the kill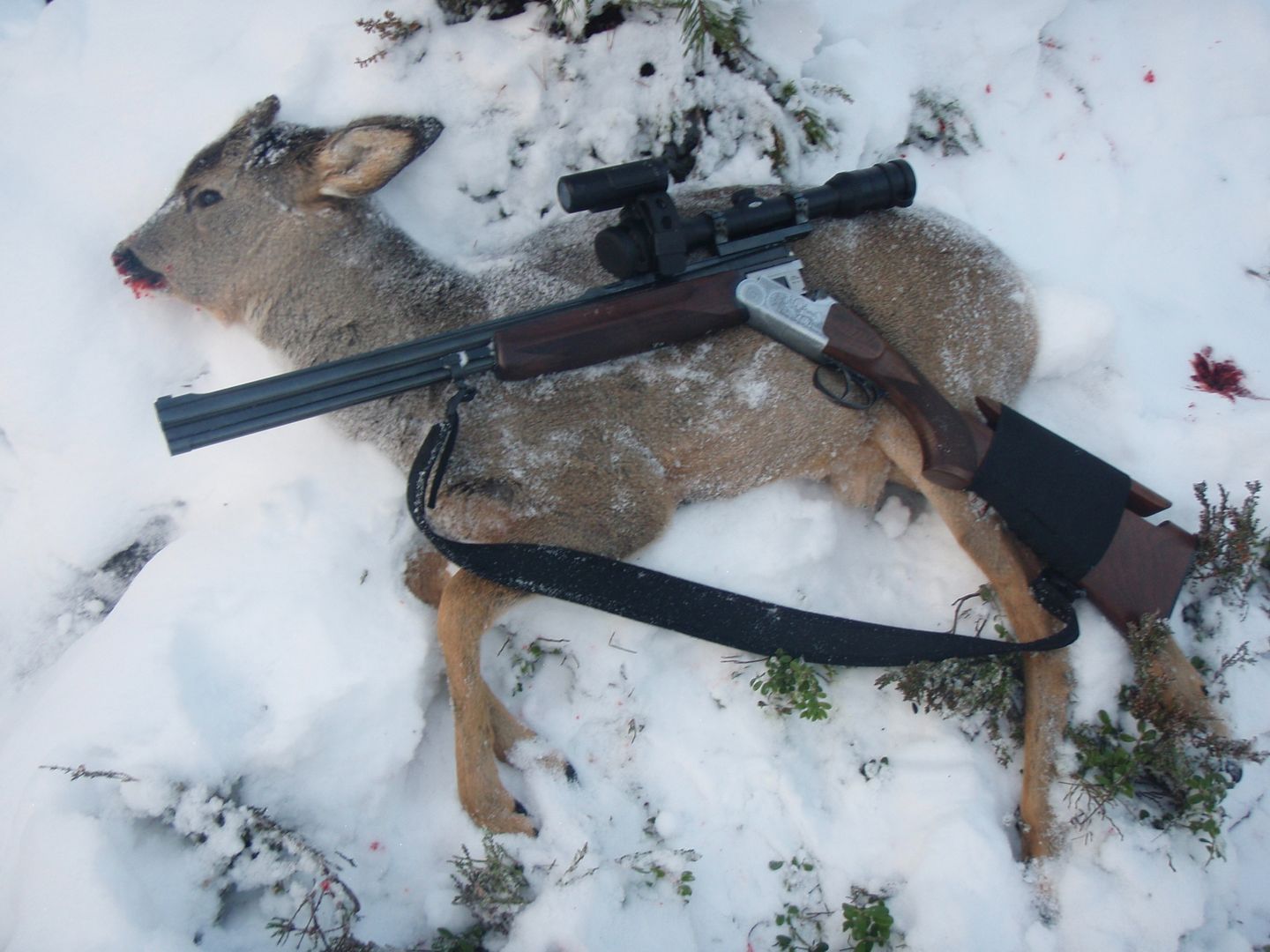 My Sabatti Forest 7x57R / 12-76 with camera attached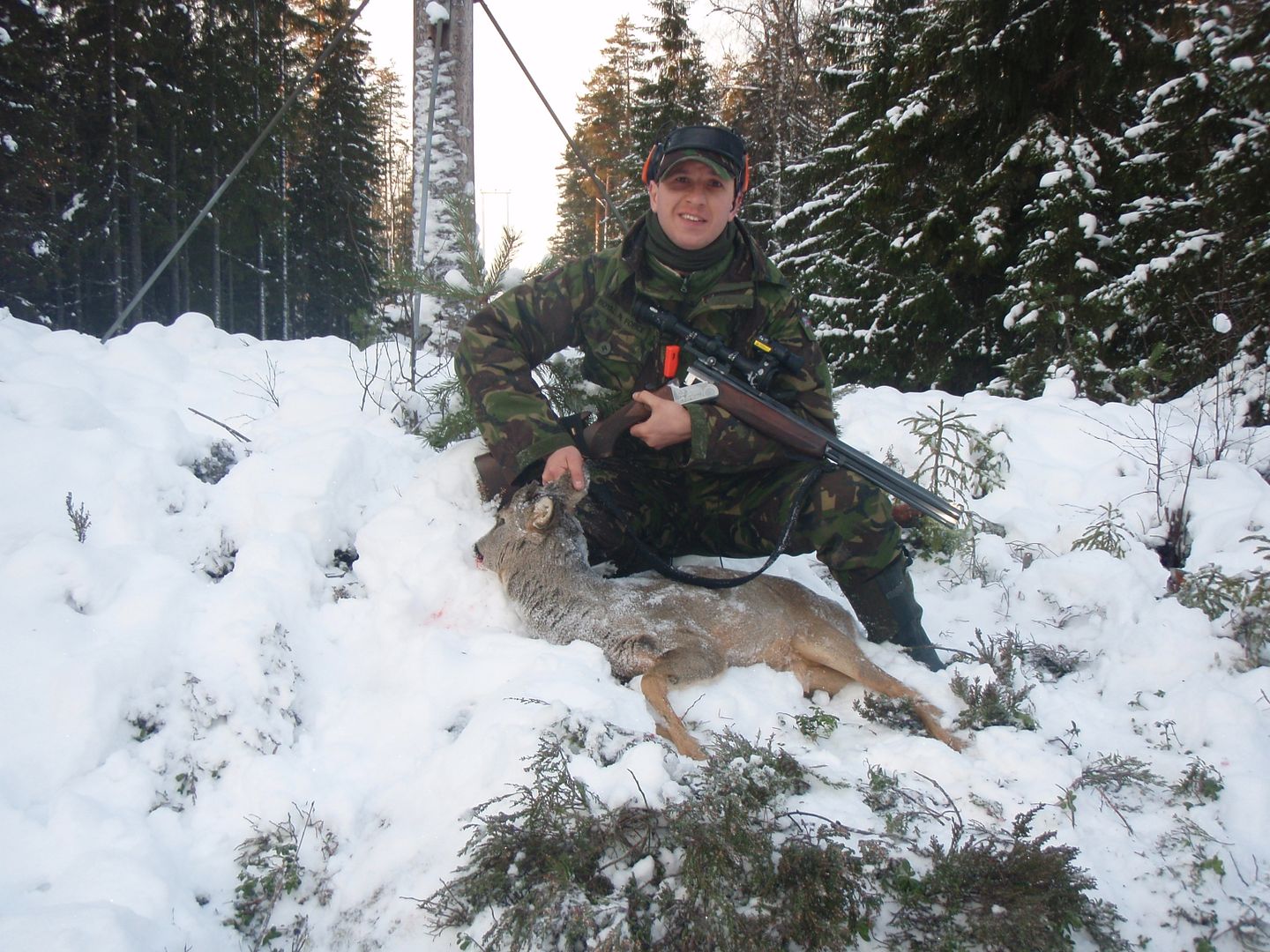 And now the moment you have been waiting for, the action caught on film, on my new Contour ROAM action camera.
It's still early days with the Contour ROAM but I have to say, so far I'm really impressed!
For this hunt I used my Sabatti combination rifle/ shotgun in 7x57R/ 12 guage and home reloaded 140 grain Sierra ProHunter with a velocity of 790m/s.
A perfect finish to a perfect morning with friends.