Took the opportunity of a break in the recent bad weather to go out with my friend Jon Anders in his terrain to do some shooting over his bird dog. To cut a long story short after approx. 8 km's of hiking and a couple of missed opportunities we were on our way back to the car and with only a couple of hundred meters to go Hedda, my friends English Setter suddenly went on point. We both crept in shotguns at the ready and just as I entered into a small clearing my friend instructed the dog to push forward and she flushed out a woodcock, my first shot missed but I made true with my second and we had a nice woodcock in the bag!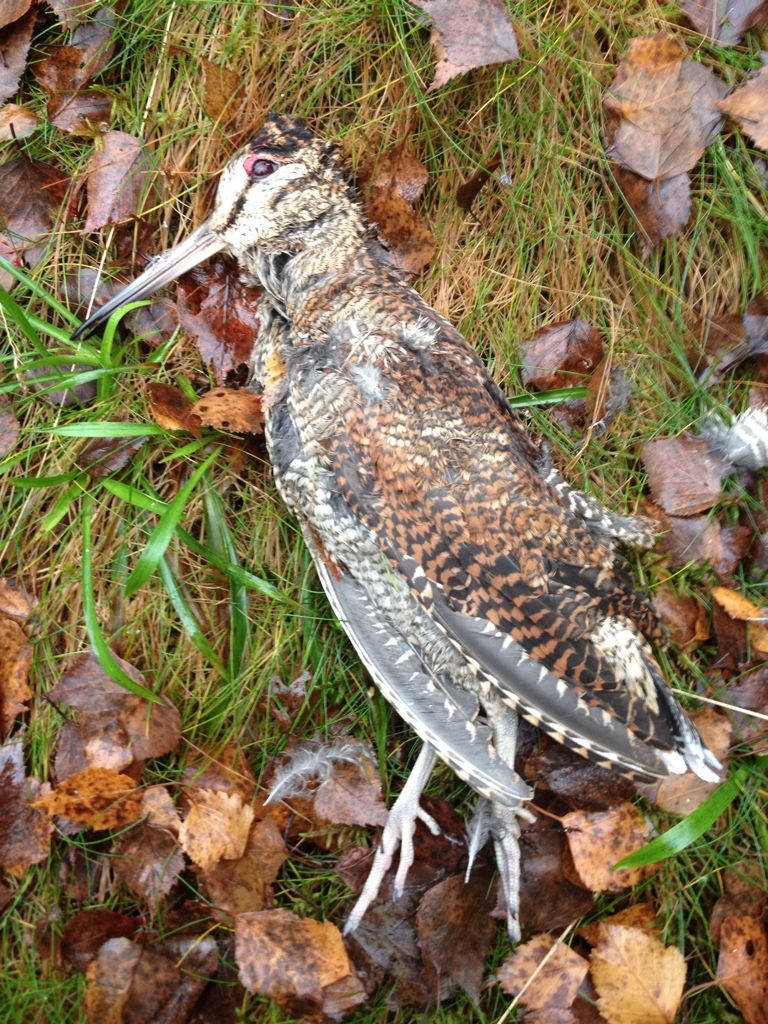 Heading back to the car again both of us now very pleased with ourselves, it was like
deja vu
, Hedda suddenly went on point again and this time my friend Jon Anders was able to get a shot off and we had another woodcock in the bag. A brace of nice woodcock and a great finish to a great day out in the forest!