I took another trip out into the terrain on the weekend with Bernt and the dogs and we put out another couple of salt stones for the moose and roe deer in nice quiet, sheltered areas.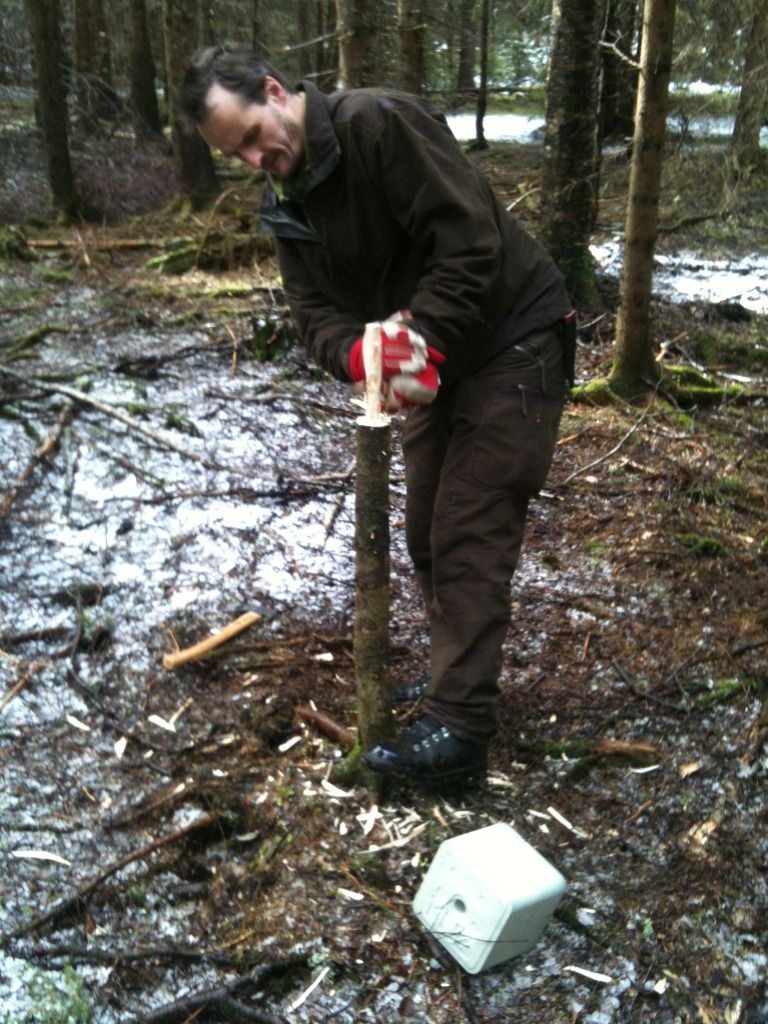 Bernt sizing the post to accept the salt stone
The finished product
I also received an MMS pic from my game camera which is positioned at the same location shown in my earlier post, you can see in the lower right hand corner the head of a moose entering the salt stone area.
I have decided to leave the camera where it is for a couple of weeks to get a good overview of what game is in the area, I'm looking forward to collect the memory card and download the photo's.